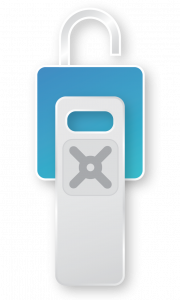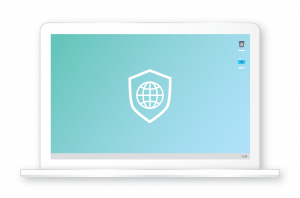 BankVault-KEY – for SMEs, Trusts and Treasury.
Business Banking 
Secured from Hackers
Where security is the bedrock of business. 
BankVault's premium product is as close as it gets to an absolute solution based on fundamental principals.
"You can't hack something that doesn't exist".
If data rooms leak, it can be catastrophic. When trust accounts are breached, it is fatal.
99% of hacking targets endpoint devices (PCs, tablets & smartphones).  The goal is the money in bank accounts or other financial platforms, and the personally identifiable information (PII) which opens access to sensitive corporate information.
2 Factor Authentication (Fob, SMS text, Google Auth) is frequently breached by hackers when they control the user's endpoint device by simply combining basic social engineering. 
Where trusts are involved, the Trustee is personally liable to replace missing money within 24 hours. Governments revoke business licenses at 48 hours.  Banks take months to investigate before they negotiate any level of compensation.
A business where the monthly payroll or accounts are a significant proportion of total treasury have everything at stake and must take measures to cover that risk.

Absolute cybersecurity for business banking where trust is your bedrock.
BankVault's KEY is used in situations where the endpoint must be secure, anonymous and untraceable from hackers.  It is as close as it gets to an absolute solution cutting every possible endpoint attack vector.
Being in part a dedicated physical device, organisations can enforce structure and procedures which further help mitigate risk.
A micro operating system on the USB is paired with a dedicated laptop and a remote, pristine, new, self-evolving, virtual computer is built instantly on the fly.  The "BankVault" is invisible from the Internet, but allows users to initiate external connections with their bank or other financial platforms to transact.  Every software possible attack vector used by endpoint hackers is thwarted, even keyloggers in the firmware.
When the user logs off the BankVault evaporates without trace and remains invisible and out of reach from hackers.
"You can hack something that doesn't exist".
When absolute security is needed while transacting online. 
For example, business banking, payrolls, trust accounts, treasury and custodial services, or accessing data rooms where the endpoint cannot leak under any circumstance. 
The BankVault-KEY (a physical device USB drive) is paired with a dedicated laptop and combined with a username password create a form of 3 Factor Authentication. This is pair-coupled with a remote, pristine, self-evolving virtual machine (the BankVault) built on the fly. 
The BankVault is invisible from the Internet but from inside the user experiences a normal desktop computer. They can initiate external connections to online services such as banking and other financial platforms to transact.  An invisible keyboard is delivered as an image bypassing any potential malware in the firmware. 
Users can transfer files or print to their network via a temporary storage & spool area. 
BankVault-Key is a dedicated solution for SME's, Enterprise and Government.  Speak with one of our security consultants on how we can tailor BankVault to your industry.

Absolute Endpoint Security
Sidestep your network and transact online from a pristine new machine.

Emails, Viruses and Ransoms
Open any email attachment or web hyperlink, with complete immunity.

Banking & Financial Platforms
Access any financial 
platform service from
anywhere in the world.

Suitable for enforcing 
structure & procedures 
to mitigate risk.

VPN (Virtual Private Network)
100x more functionality than VPNs. Fully encrypted to industry stands.

Supports file transfers 
and printing across the
local network.
Secure | Anonymous | Untraceable
BankVault is your personal broad-spectrum cyber solution ensuring you're safe from hackers, and free from trackers.
Use it to access accessing banking, crypto-exchange, share portfolios or any financial services platform.
Access emails, hyperlinks or open potentially hazardous files with complete immunity by using a temporary, remote, disposable machine.
Whether you're using the WiFi of an airport or coffee shop, sharing the campus computer lab or sneaking a little Facebook time from the computer at work, BankVault-Websafe lets you do so with complete anonymity.
Choose from one of our three products:
     BankVault-WebSafe            for personal use.
     BankVault-SafeWindow      for small business professional and crypto-traders.
     BankVault-Key                      for business payrolls, trust accounts and treasury.
     BankVault-Enterprise           for banking institutions and business portals.
Start now, and take control of your own security.
Take Control of your own Security
Speak with one of our security consultants about the BankVault Key